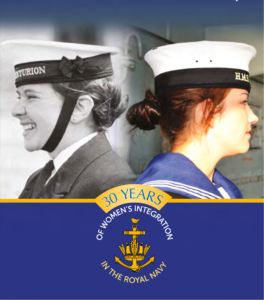 Celebration of 30th anniversary of women becoming part of the Royal Navy
This year marks the 30th anniversary of women being integrated into the Royal Navy.  We'd like to make a short film with clips from those of you who served in the RN from 1993 onwards whether you were part of the WRNS previously or joined as RN.  The resulting film will be shared widely to mark the occasion and your short video clips will be deleted once the film has been created.
If you could use your phone to film yourself saying something along the lines of
Hi my name is……
I served from (year) to (year) as a (rank/branch) on HMS…..
Then a couple of sentences about best bit of service/how proud etc etc
Finish your video with the swipe gesture which will send us to the next clip when the film is stitched together
Please upload your file via the following link – click here
We look forward to seeing your contribution!